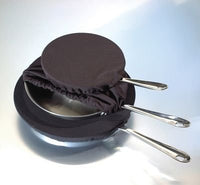 Limited Stock Available - Order Now!
Due to supply chain issues, we currently have limited selection and stock available. Please reach out if you have any questions (info@protectapan.com).
We hope you and your families stay safe during these challenging times.
Why buy?
Stack'em don't Scratch'em
Why waste money, look after your cookware investment. Plus, it's machine washable!
Pot Protectors
Nest your pots, top or bottom, you choose! Copper pots will look beautiful forever – no fingerprints, scratches, dents.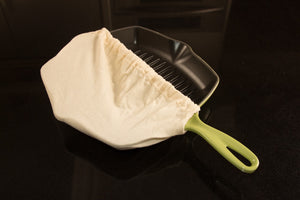 One Size Fits All
Our covers will stretch to fit up to 12.5" (32cm). Lids, pots, pans, woks made from stainless steel, enamel, non-stick, glass, cast iron.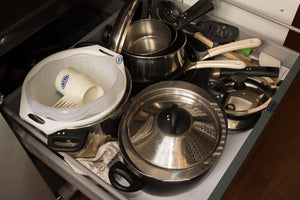 No More Clutter!
Does this look familiar?? Time to organize your kitchen!
Space Saver
Maximize your drawer/cupboard space by stacking without worry of scratching. Room to buy more pieces!
Accessibility
Grab your cookware easily, just remove the pan you need!
As Featured in
The Shopping Channel
Bed Bath & Beyond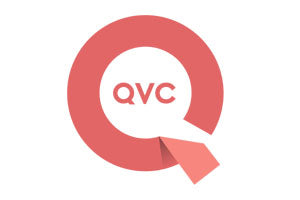 QVC
Testimonials
These are a wonderful idea and easy to use. Way better than using inserts between pans. Easy to put on each pan, they also stay in place and the pans can be easily stacked for storage without worrying about damage over time. A great idea for your pan investment.

Mona, Ontario
I really enjoy the simplicity of using them, and the material is durable, too. Such a simple design, this cover is indeed an extension of putting paper towels between pots and pans, but so much better. I'm also glad that they're not plastic! I have never  been a fan of  those faux flowers which go in between pans. I think they look silly. There's so much money that we put into our kitchen accessories and necessities, that it makes common sense to take a moment to take care of them. You designed and "built a better mousetrap!"

Gee Gee M., San Miguel, CA
I never thought in a million years that I would get something like this. Easy to put on, I do like that you put the handle through a hole first then slip it over, so it stays on well, not just spring off. Thought it would be a hassle to be taking them on and off, but really it's not and if it gives me longer use of my pans then great.

Michelle, British Columbia